Short Brothers
The first aircraft manufacturers in the world, the three Short Brothers - Horace, Oswald and Eustace - began making balloons but realised that aeroplanes were the future and their first factory built licensed versions of the Wright Flyer in 1909.
In 1913 they built their factory at Rochester on the Medway which was to be the home to some of the most advanced aircraft to take off from water. They included the Empire Flying Boats which provided passenger and airmail inks to the far flung corners of the British Empire, routing along east Africa to South Africa and across the Middle East to India.
The Short Sunderland prototype was K4774 which was first flown from the Medway on 16 October 1937 piloted by John Lankester Parker. He had learned to fly on Windermere during World War One and returned to test fly the first of the Windermere built Sunderlands. The Sunderland was the most advanced large aircraft in RAF service at the start of the war.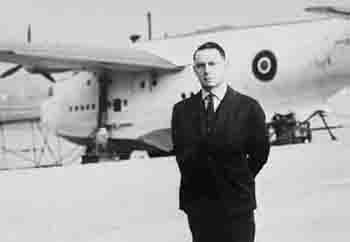 The need to expand production of the Sunderland and the Short Stirling bomber was a strain on the original management and the Ministry of Aircraft Production nationalised Short Brothers during the war.
In addition to the Windermere factory, a partnership with Harland and Woolf had led to a Belfast factory - Short and Harland - being set up. Post war, the government decided Northern Ireland needed the employment more than Kent and shut Rochester.
Postwar developments included pioneering work on a vertical take off aircraft - some of the technology from which was used in the Hawker Harrier.
Civilian aircraft included flying boats such as the Short Sandringham which were coverted from war surplus Sunderlands.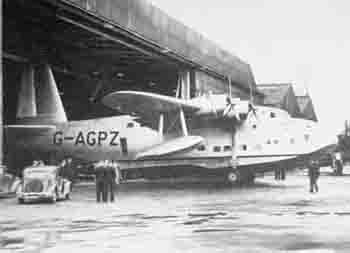 Short Brothers also produced the Belfast and Skyvan cargo aircraft. The last aircraft built at Belfast was the Short Tucano, the RAF basic trainer which is regularly seen flying through the Lake District valleys.

Today the Belfast company is owned by Bombardier and produces components for the aviation industry.